Young Talent – New Plan
The BHS volleyball team heads into the end of their season with hopes of success.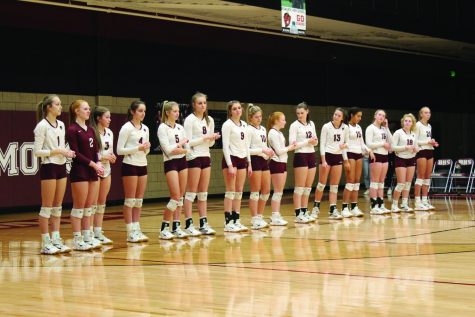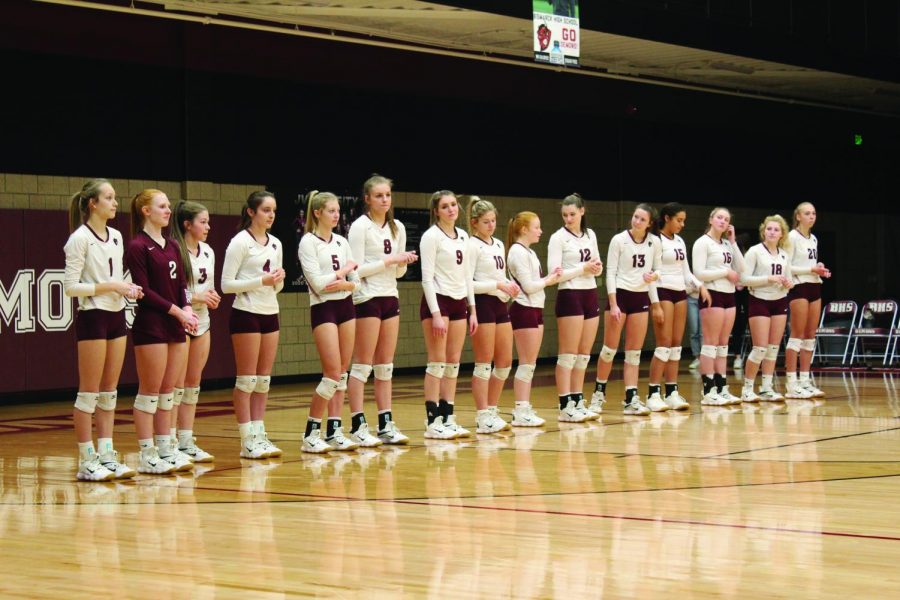 The BHS volleyball team has been working hard this season. With a noticeably slow start, they have been improving and showing their strengths as a team. With a loss of five seniors last season, there are four seniors, four juniors, two sophomores and one freshman that make up the varsity team. The younger talent has shown through this season. 
The team finished fourth in the WDA (Western Dakota Association) at the end of the regular season. Heading into WDA and state, the team is proud of how they have improved this season and hope to make it to state. 
¨We have been doing really well this season,"  junior Payton Foster said. "In the beginning we started off very slow and we realized that's not how we want to play. So we stepped up our game and changed a few things around.¨
Foster has been a huge part of the team's success this year. She has been playing volleyball since kindergarten and is a setter for the team. She wants to continue playing volleyball in high school then hopefully continue on to play in college.
¨My favorite thing about volleyball is when there's a really long, intense rally going on and then we end up winning the point," Foster said. "I feel like the energy everyone gives after that point in the huddle is the highest it ever is because we all worked so hard just for that one point.¨
In the game of volleyball it is really important to have a connection on and off the court among the players. It is a game of communication and the dynamic off the court helps how they play on the court.
¨Our team dynamic is very energetic," Foster said. "We all trust each other and hold each other accountable to do our best for the team." 
The team has a lot of juniors and sophomores playing, which is different compared to most years. Although there are not many seniors on the varsity team, the ones that remain have still been good leaders throughout the season.
¨I feel like we have very good leadership from our seniors," sophomore Brooke Curtis said. "They always encourage us and lift us up when we are down."
Curtis has been playing volleyball for about nine years. She is a middle-blocker for the Demons and has been a great attribute to the team as a sophomore.
¨My favorite thing about volleyball is the rush you feel when you do something right and you win a game,¨ Curtis said.
The team thinks if they all play at their highest level they will be able to go to state this year. Knowing that it will be a challenge, they all want to get there.
"I think and hope we will take fourth at WDA and take at least fifth at state," Foster said. "I think if we play at our highest level of volleyball then we can be really good and achieve our goals."
No matter how the season ends up, the team is grateful they got the opportunity to play despite everything COVID-19 related. The close bond between the teammates and everything they have learned, will stay with them no matter how the season plays out. 
"Volleyball means a lot to me," Foster said. "The memories I've made with the team and my friends are a big part of my life. Volleyball has taught me that no matter what, keep trying and when you work hard you will achieve your goals."