School Board meeting brief
On November 23rd, the BPS School Board convened to discuss a new initiative for recognizing student success, visits to district schools, systems related to counseling and curriculum development and a plan to construct two new elementary schools in northern Bismarck, among other topics.
Potential Distance or Full Face-to-Face Instruction
Superintendent Dr.  Jason Hornbacher adamantly asserted that schools would not close after the Thanksgiving holiday, but also that the board will continue to respond to COVID data as it becomes available. At different points this fall, certain classrooms have closed as a result of COVID infections and a lack of substitutes – but never entire grade levels or buildings.
"We have not contemplated shutting down buildings or the district," Superintendent Dr. Jason Hornbacher said.
As of the date of the meeting, data indicated that elementary staff positives and close contacts were down compared to the previous week. However, close contacts and positives increased in elementary schools within the same time period. Due to this weekly fluctuation in case numbers, school reentry plans that involve a full return to face-to-face learning for secondary schools change every week.
"[Face-to-face instruction] is what we're all about," Board President Karl Lembke said.
BPS has not, as of yet, utilized the essential employee rule, which states that educators who are close contacts or potential close contacts may remain in school if they follow certain precautions. However, Hornbacher states that the implementation of this rule is possible if a shortage of teachers becomes unmanageable. He expressed that BPS wants students to be able to come back face-to-face, while also stressing that the safety of students and staff is a top priority.
"Education is our north star. It's what we do. The BPS staff is working so hard right now," Hornbacher said.
Rapid COVID Testing for Teachers
Rapid testing has now been approved for teachers within the BPS district. The test was test-piloted at Myhre Elementary School and Wachter Middle School. Currently, teachers must wait approximately three to five days to receive results from a COVID test, but the new rapid test will yield results in as little as 15 minutes. 
"We hope the rapid test is really going to allow us to do a better job of meeting the needs of teachers, educators, and any other employee we need on staff," Hornbacher said.
Elementary Project Update
BPS is planning the construction of two new elementary schools, Northwest Elementary and Northeast Elementary, in north Bismarck, estimated to be completed in August 2022. Both schools are expected to have a capacity of 300 students but could accommodate more if student numbers indicate that additional classrooms are needed. Administrators hope that this will relieve pressure on elementary schools that are currently nearing or surpassing capacity, as well as save future school boards from needing to add on to schools amidst rising student numbers.
"Even though the numbers [the construction costs] are higher than anyone would have wanted, I do think that [building the elementary schools] is a progressive approach to make sure that future school boards aren't put on with a big burden to add huge additions," Hornbacher said.
The budget for each school is estimated at 14.5 million, which is an increase from the initial expectation of 10 to 12 million. This does not incorporate technology and design fees. One of the biggest push backs in terms of the schools' designs is that the gyms include bleachers, an uncommon feature in an elementary school – but one that could also be eliminated if the budget necessitates it.
"I know you guys [the architects] are all creative and you're doing your best work, but anyway we can do it, we want to do it right, there's no question about that," Lembke said.
Regarding the overall design of the schools, Darin Scherr, the BPS Business and Operations Manager who delivered the presentation on the elementary schools, claims that they will look quite different from current elementary schools in the district. Each building will have the same structure and use the same materials, but design features like color vary. This will increase constructability while allowing each school to aesthetically match the neighborhoods in which they will be located.
"I hope we learn something every time we build a new building," Scherr said. "This building is very much different from our last buildings. Of course, our last buildings were improvements on the buildings before."
School Visits
Throughout the year, school board members tour schools in the BPS district, and Dan Eastgate recently toured the Career Academy to chat with staff and students. He praised the teachers for their ability to form relationships with students, and he discussed the importance of the community impact aspect that he observed in many Career Academy classes. Eastgate was also impressed by the practical applications of the classes, as well as their foundations in student passions and interests. 
"I feel like our educators in BPS are really passionate about finding things that students are excited about," Eastgate said.
Recognizing Student Success
BPS currently participates in a program that recognizes students of the month (elementary) and students of the quarter (secondary) for demonstrating outstanding personal qualities. These students are featured on the BPS Facebook page and its website, as well as the Bismarck Tribune.
"We really love that we can focus in on the importance of empathy, compassion and all of these other characteristics that make a model student above all of these academic qualities," BPS Foundation Development Director Stacey Lang said.
Leave a Comment
Your donation will support the student journalists of Bismarck High School. Your contribution will allow us to purchase equipment and cover our annual website hosting costs.
About the Contributor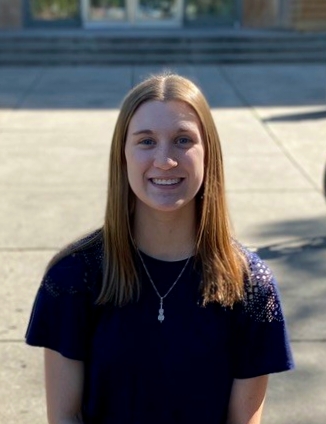 Mackenzie Swenson, Co-Editor
When she is not living and breathing schoolwork, Mackenzie enjoys playing the cello and working at North Dakota's only science museum. Her seemingly unrelated...