In pursuit of knowledge
Senior Makai Ogoshi has spent years dedicating his skills and knowledge to BHS's competitive science teams.
At 6:30 a.m., a tired but determined group of students ascends three flights of stairs, eventually meeting in a classroom in which they will attempt to expand their knowledge of science. Among them is Makai Ogoshi, a BHS senior who has been involved in this weekly – and sometimes even bi-weekly – early-morning ritual for four years.
Ogoshi was initially introduced to the idea of joining science clubs by his older brother, and he decided to join Science Bowl and Envirothon, two competitive science teams coached by BHS teacher Valerie Smallbeck, during his freshman year. Since then, he has advanced to the role of captain on both teams.
"Since I had learned of Makai's work ethic towards school and his great potential, I was very pleased to have him as a member of these competition groups as I knew he would be a benefit to both," Smallbeck said.
Ogoshi has competed in numerous regional and state competitions through these activities, in addition to the 2019 national Envirothon competition. His years of competition experience and knowledge have proved valuable for both teams.
"Makai contributes in all ways related to the topics that must be learned and in helping keep the clubs on track during competitions," Smallbeck said. "I rely on his opinions during competitions and planning for them."
During his sophomore year, Ogoshi added Science Olympiad to his plethora of science activities. Due to COVID-related cancelations last spring, however, he has only had the opportunity to compete once throughout his years of participation.
"Compared to everyone else, [Science Olympiad] is the [team] where I do not have experience, but I like to think that my knowledge of science from my other areas is still valuable," Ogoshi said.
On the Science Olympiad team, Ogoshi enjoys participating in astronomy, code busters, and building events, among others. On the Science Bowl and Envirothonteams, members choose specific roles and specializations designed to increase the overall breadth of the team's knowledge. Due to his interest in the environment, astronomy and related topics, Ogoshi decided to specialize in 'Earth and space' for the Science Bowl team and 'soils' for Envirothon.
"I have a tendency to answer biology questions just because I've taken AP Biology and AP Environmental Science," Ogoshi said. "I like those more, but I'm also the only person who also likes earth and space, so I  just tend to be the earth and space guy."
Dedicating one's time to academic clubs requires a s
ignificant amount of individual determination, as well as interest in the topics presented. According to Ogoshi's grandmother, Sandy Gabrielli, Ogoshi's personality is defined by a desire to learn and understand that which is unfamiliar, and this trait propels him in all of his pursuits.
"Makai really tries to understand when he is learning something new," Gabrielli said. "He doesn't just put it in his memory and forget about it. He tries to understand it while it's being presented to him."
Despite weekly or bi-weekly team practices for Science Bowl and Envirothon, participation in competitive science activities also involves a great deal of individual study. Members may use paper resources distributed by the coach, in addition to online materials, to further their knowledge of science topics. Besides these more academic and isolated study methods, Ogoshi stresses the importance of integrating science into his day-to-day activities.
"It's not just that I set aside an hour to read something. It's more the news that I watch –  like the feed on my phone, like my Instagram, or the news feed on my phone are always articles about science," Ogoshi said. "It's about keeping up with current events in science too, so I'm constantly in an atmosphere of learning."
Despite sharing a common topic, each of the competitive science teams is unique, causing individuals to grow and learn in different ways. Due to the nature of Science Olympiad events, members often study independently, whereas Science Bowl and Envirothon members practice as a whole team. Through each of these different environments, Ogoshi's knowledge and abilities have grown over the years.
"Makai has grown a great deal on a yearly basis," Smallbeck said. "I see his growth in all math and science skills, responsibility, leadership and above all, his maturity regarding being a leader within the clubs."
According to Gabrielli, Ogoshi's participation in scien
ce activities in high school will serve him well in the future. Both the knowledge of science and leadership abilities that competitive science teams promote are vital for scientific careers. On top of that, the conferences in which students can participate through these teams involve enrichment opportunities as well as competition
"I think participation in any of the academic clubs is pretty vital to preparing you for not just college but for what it's like in the real world of business, of going to conferences, of meeting people professionally," Gabrielli said. "Not only does he get to learn at the conferences and meet other people that are interested, he gets to see what the challenges are, and he gets exposed to new ideas that he wouldn't maybe necessarily learn about in his school."
Ogoshi specifically plans to major in environmental geoscience, which he believes
has ties with his specialty topics in both Science Bowl and Envirothon. 
"At this point, I think he's looking at environmental sciences, which is really, really important for the future of our planet," Gabrielli said. "We all are going to have to learn more and be more aware and present things in ways that help people understand what is going on with our planet and be really creative when trying to solve the problems that are going to come in the future."
Competitions also give students like Ogoshi the opportunity to meet other students from across the state – or even the country – who share their interests and motivation. Ogoshi has fond memories of winning state Envirothon and heading to nationals in North Carolina, but he also remembers the more competitive atmosphere. 
"During your lectures and your briefings and stuff, they sometimes have mentors and proctors that ask you questions, and there are some kids that answered the questions with 100 percent confidence and zero hesitation, and that is very intimidating," Ogoshi said.
In addition to participating in science activities, Ogoshi is active in music and tennis, and on top of this, he works an after-school job. In order to balance his rigorous academic course load with his activities, Ogoshi had to make compromises regarding his extracurricular participation. 
"For instance, he didn't do everything that he could have with music because he had to be in science clubs," Gabrielli said. "He had to make choices, and that's good. He didn't try to do every single thing that he possibly could've."
The time that Ogoshi has dedicated to Science Bowl, Envirothon and Science Olympiad – whether he is attending team practices or studying individually – has made him a leader on his teams. However, he wants to stress that mistakes are an integral part of the learning process regardless of one's experience answering science questions or completing science tests.
"You will 100 percent get smarter [from joining], and no one cares if you get things wrong. I want to make it very known to everybody who was worried about getting things wrong – nobody cares," Ogoshi said. "I'm probably the most senior member on all the teams, and I get things wrong all the time. So I want to make sure that people don't have the intimidation factor as one of the main reasons they don't join. Just join. I promise it's fun."
Leave a Comment
Your donation will support the student journalists of Bismarck High School. Your contribution will allow us to purchase equipment and cover our annual website hosting costs.
About the Contributor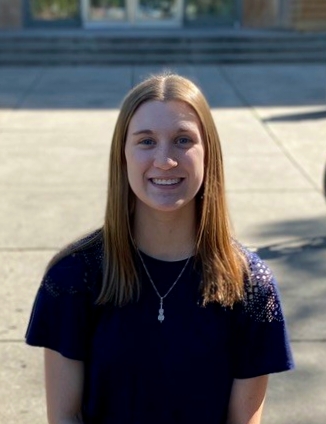 Mackenzie Swenson, Co-Editor
When she is not living and breathing schoolwork, Mackenzie enjoys playing the cello and working at North Dakota's only science museum. Her seemingly unrelated...