Stimulus checks
While the second round of stimulus checks have been assigned to help recovering economies that have been inflicted by COVID-19, some marks are still missed that should be addressed in a third wave of checks.
COVID-19 has caused many households financial problems where it has become increasingly difficult to maintain a stable income. According to the United States Bureau of Labor Statistics, 2020 saw, at its peak, an 11 percent increase in the unemployment rate in America. The transition of adjusting to working in a world with a pandemic was problematic to many companies and caused financial hardship. The U.S. government had to create a way to support households who were not receiving enough financial compensation.
The solution? Stimulus checks. As a way to provide funds to boost the economy, the U.S. sent stimulus checks to taxpayers who earned a yearly average under a specific set amount. However one of the missed marks is that the amounts and benefits fail to successfully provide stability to the unemployed. 
Under the Coronavirus, Aid, Relief, and Economic Security Act, the first wave of stimulus checks were sent out in April of 2020 and were worth $1,200 for those with an adjusted gross income of below $75,000. The second round of stimulus checks started at a base of $600 and came out in December of 2020 under the COVID-19 Related Tax Relief Act, however that amount can vary depending on the income of the recipient. 
The third wave of stimulus checks is possible in the future and should happen while taking prior results into account on how to better handle the distribution of checks. The amount should be greater for those that are financially unstable while being even more directed toward those who earn a low income.  
As well as being a financial relief to needed users, stimulus checks are a fiscal policy. As a fiscal policy, one of the biggest reasons for stimulus checks to exist is to provide money to consumers for them to spend on the economy to make up for lost opportunities for profit. A greater amount of money put into stimulus checks would be beneficial toward a local economy. 
The government should also focus more on unemployment benefits that can be beneficial to those who are jobless compared to the last two waves of stimulus checks. As mentioned earlier, the unemployment rate has peaked in 2020 and continues to decline recently. But it is still a fairly big problem in the U.S. and help should be issued while the rate continues to drop.
  Offering more aid to the unemployed could provide longer temporary relief as strides are made toward creating more job opportunities. As more jobs adapt to working within the boundaries of COVID-19, more opportunities for employment are created.   
However, the government has taken strides to help those who are jobless. The Coronavirus and Relief Supplemental Appropriations Act of 2021 is one of the ways that the government adds to unemployment benefits. The act was created in December of 2020 and states that those who are unemployed are entitled to receive an additional payment of $300 per week until March of 2021. Although some details vary from state to state, this is a positive step for addressing those on the unemployment line.  
The primary goal of stimulus checks is to aid those who have been financially affected by the virus. But there are many still struggling from the effects COVID-19 has had on their job. While congress negotiates details for a third stimulus check, the results of the prior two should be accounted for to create a better plan.
Leave a Comment
Your donation will support the student journalists of Bismarck High School. Your contribution will allow us to purchase equipment and cover our annual website hosting costs.
About the Contributor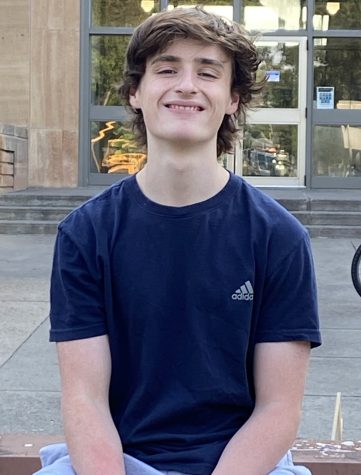 Kaden Boyer, Editor-In-Chief
Kaden likes to hang out with friends and family, and enjoys watching football in the fall.