Senior Reflections
Members of the HiHerald Staff who are 2021 graduates reflect on their experiences.
Gabby Gannon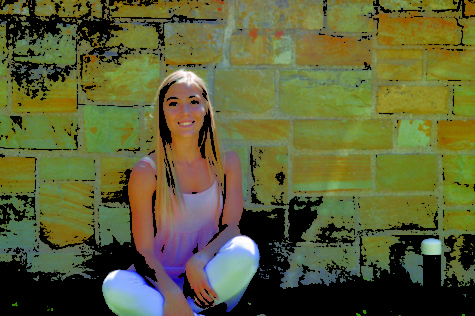 This was my first year on the HiHerald staff, and boy was it a year. I joined Journalism I to step out of my comfort zone, and I am glad that I took the risk. It has shown and taught me many things, including how to write creatively and in a formal format. This class has given me the opportunity to express myself through writing. It has allowed me to go into the community and extend my social skills. I can say that I am a more well-rounded person because of the experiences from being on this amazing one-of-a-kind staff. I strongly encourage people to make that jump and take the risk to push themselves to be better in the end. I applaud those who do take the risk. I wish I would have taken it earlier. Thank you for everything, HiHerald.
Grace Jerome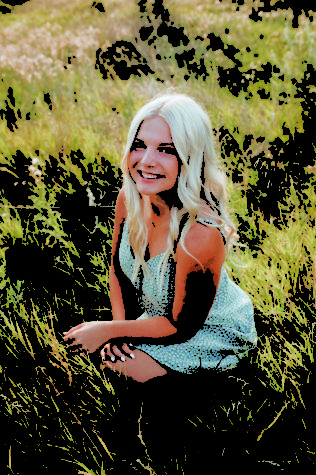 When I was entering high school, the one thing my brother told me was to join the HiHerald staff. As a freshman, not really knowing what that meant, I thought about joining. I remember sitting in Journalism I and hearing stories about the class from Mrs. Mackenzie. It seemed like it would be something fun. I remember saying to her, "I feel like it would be fun to be the editor. I might want to do that." Being on staff was very fun my first semester, and quickly being put into the Editor position, I learned more from one class than I could have ever imagined. The class not only taught me many journalism and design skills but also lessons about managing and being a part of a team. I will forever be grateful for the friendships I made being on staff. From joking around, a lot of hard work and the many late nights spent working on the paper, this group of many different personalities turned into a family. I want to thank HiHerald for changing my life for the better and making my high school experience great.
Cade Kivisto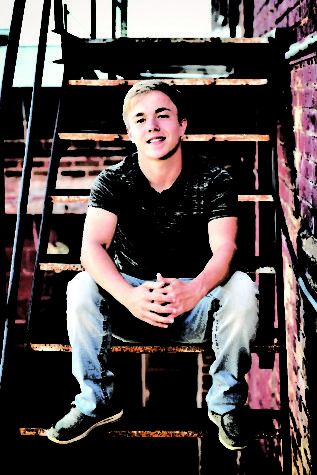 One of the best decisions of my high school career was deciding to join the HiHerald staff! I have only been on staff for one year, but it has been one great year! I would say it has been a year of ups and downs, but it has only been ups! I have gained friendships and learned how to write "Demon Spotlights" every month. It is nice to be able to write something that I want each month and basically be able to choose what I do every issue. I cannot wait to be inducted into the sports section hall of fame and cement my legacy at Bismarck High School. If I have one regret, it is that I did not join the staff earlier. Thank you HiHerald!
Logan Schaubert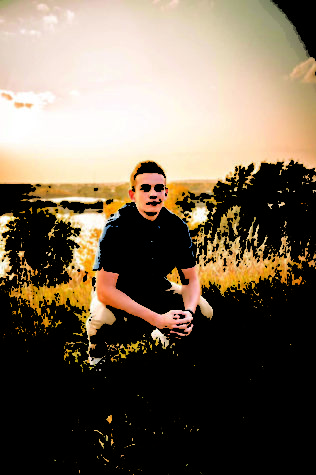 As the longest-tenured member of the HiHerald, this is a tough piece for me to write. I have been on staff since my freshman year, and every year I would see the seniors write their final goodbyes to the HiHerald and to Bismarck High School. I entered HiHerald as a timid sports writer who had no idea what to expect, and now I exit as a two-year sports editor, with many memories and a passion for writing. I have been through five editors, over 60 different staff members and countless different people who I have interviewed, but the memories I have gained over the past four years are something I will cherish forever. Thank you to Mrs. Mackenzie, the greatest mentor someone could have. Thank you to my five amazing editors, Ashley, Jake, Cassy, Grace and Mackenzie for leading and pushing me to be a better writer. Thank you to my favorite sports editor of all time, Chase Dockter, for making my day better every day. And thank you to my fellow writers AJ, Kenny, Mike, Cade and Scott for making memories with me that I will carry with me for the rest of my life. And finally, thank you to the BHS HiHerald for being the greatest decision I ever made in my high school career. I love you all.
Mackenzie Swenson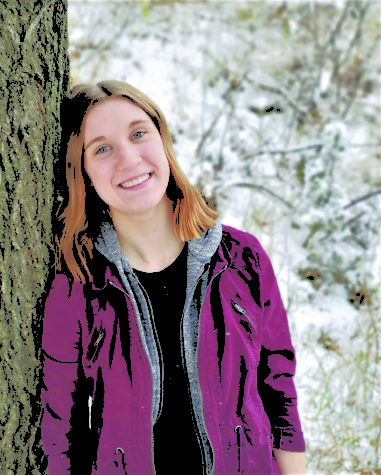 I can still see that paper, light salmon with penned ovals around a scant collection of course names. Advanced theatre arts? Not for me. Weight training? No way. Journalism I? Now that seemed interesting. As a middle schooler, I had no clue what I was getting into when I signed up to take Journalism I the following year. I was an avid reader, but I was shy – especially during one-on-one interactions. Conducting interviews was initially far outside of my comfort zone, but as I would soon learn, it is these awkward, uncomfortable experiences that lead to personal growth. Even though certain aspects of JI were difficult, I signed up to take HiHerald my sophomore year, with a plan to simply dip my toes into journalism and drop it the next year. However, the more opinions I put out, the more I enjoyed making my voice heard. The more interviews I conducted, the more I saw the value of deep, compelling communication. And so, I signed up for HiHerald again the next year, and then the year after that. Throughout these past three years, I have gradually gained confidence and skills that have benefited me in all areas of my life. So thank you, journalism, for showing me a future path that combines my interests in writing and science, and more importantly, a path that has the power to influence public attitudes and shine a light on little-known marvels. I am confident that I would not be the person I am today if I had never written down JI on that salmon piece of paper.
View Comments (1)
Your donation will support the student journalists of Bismarck High School. Your contribution will allow us to purchase equipment and cover our annual website hosting costs.