The 2021 Retirees: Young-Sletten
BHS art teacher Rebecca Young-Sletten is preparing to step into a new chapter in her life, although one that will still include engaging with her life's passion. She has taught full-time at BHS for the past 22 years, prior to which she taught at South Central High School in the afternoons and BHS in the morning for a few years. Before that, she spent 14 years teaching at Standing Rock School.
One of the most notable highlights of Young-Sletten's career is her trip to Japan as part of the Fulbright Scholarship Program. In a normal year, this program selects a couple of teachers from each state to embark on a full-expense paid trip to Japan. While there, Young-Sletten studied art forms from a master painter and witnessed new perspectives on education.
"In 2000, I got a Fulbright to go to Japan, and I went over there for three weeks and got to see the education system," Young-Sletten said. "Since then, I've been using Japanese art in my classroom, so I've done Japanese art form and culture in my class."
"They put teachers so high that when I went over there, they would bow to me. That was a really unusual experience for me, and it was life-changing in a sense of how I perceive other cultures," Young-Sletten said.
After retiring, Young-Sletten plans to spend the school years caring for her granddaughter and the summers visiting family in other states. She also plans to continue making – and potentially displaying – art.
"My goal, in a couple years, is to have a one-woman show and show my art," Young-Sletten said.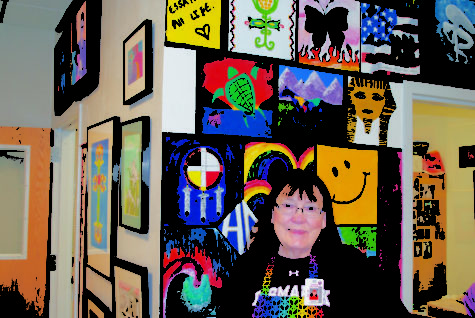 As with many teachers across the world, COVID-19 has placed a strain on Young-Sletten. She was not planning to retire until her granddaughter began attending BHS, but stressors imposed by the virus convinced her that retiring just a few years early might be a good idea.
"COVID-19 [has caused] such a rough year, and it's burned me out. It's been so much work outside of the classroom that I thought 'No, it's time to retire,'"Young-Sletten said.
Even though she is leaving, Young-Sletten will forever cherish the relationships she has formed with students.
"We are talking about how to improve our education, and the number one thing is to improve relationships," Young-Sletten said. "Developing that kind of relationship with students where they feel comfortable talking to you and sharing with you, that's priceless."
During her many years at BHS, Young-Sletten has also formed close relationships with many teachers and other staff members. These include friendships with teachers both within and outside of the art department.
"I obviously have relationships with my Art Department, with Mr. Noot and Bedard," Young-Sletten said. "I've developed relationships with them and also Karla Davis. I have developed a really good relationship with her because I am part Native, even though I don't look it,"
Young-Sletten said.
Young-Sletten has continuously been motivated to share her artistic passion with students so that they can also discover their personal connection with art. She describes that students have kept her up to date and convinced her to continue teaching long past the age when she expected to retire.
"I never thought I would still be teaching when I was 70 years old, but I don't feel that age," Young-Sletten said. "That connection with students inspires me. It makes me want to come to work. I have been so lucky that I've had a job – a profession – that I love."
Leave a Comment
Your donation will support the student journalists of Bismarck High School. Your contribution will allow us to purchase equipment and cover our annual website hosting costs.
About the Contributor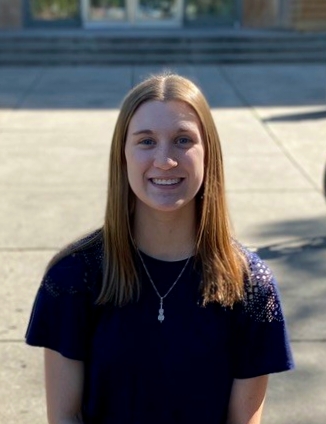 Mackenzie Swenson, Co-Editor
When she is not living and breathing schoolwork, Mackenzie enjoys playing the cello and working at North Dakota's only science museum. Her seemingly unrelated...