AP mock exams
AP teachers should be more aware of their student's time outside of school when offering their students mock exams.
Succeeding in an Advanced Placement (AP) class is no easy feat. Several classes, including English, Biology, Calculus and Government are offered to upperclassmen students as stepping stones towards college coursework within their high school years. These classes are created to be more difficult than average coursework in the same subjects, and with it comes larger loads of homework to accomplish. Teachers of these rigorous courses should do their best to be more aware of their students' time outside of school, especially on occasions where they decide to offer their class a mock exam.
A large percentage of AP students already play in sports outside of school. During the season, most students are busy Monday through Friday between practice, games and other homework they have been assigned. Other students attend different clubs in order to make their transcript look more impressive to colleges, such as the National Honor Society, or are a part of clubs that are geared towards their chosen career pathway, like the Health Occupations Students of America (HOSA). As well as either of these, other students are in choir, band or orchestra. While these may be classes in school, memorization of their music for their concerts can quickly become an activity outside of school. Concerts are also graded for their classes, and if a mock exam falls on one of these days, students will either lose the chance to practice for the mock exam or will have to miss their concert, costing them an important grade.
Some students, along with sports and/or clubs, also have a job they work at either before or after their other activities or on the weekends in order to make money for themselves, providing themselves with their own source of income rather than their parents' pockets. With many jobs, time must be taken off up to two weeks before the date, something which can prove to be quite difficult for students if they are not given the date in time, thus causing them to miss their opportunity to take the mock exam.
Within their middle school and high school years, students are encouraged to join any club they can, find a sport they like to play and take Advanced Placement classes in order to get larger scholarships for college. AP teachers should be courteous to their students when choosing times for their mock exams to make sure that everyone has the chance to take them.
Leave a Comment
Your donation will support the student journalists of Bismarck High School. Your contribution will allow us to purchase equipment and cover our annual website hosting costs.
About the Contributor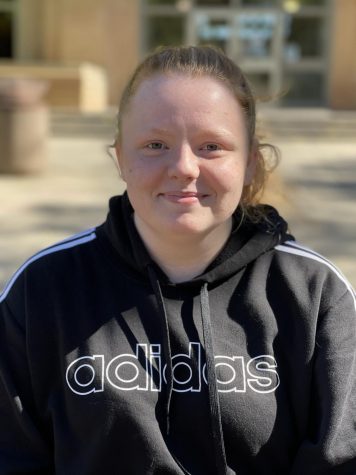 Lyndie Donner, Entertainment Editor
Lyndie is a book-loving, coffee-drinking, aspiring veterinarian who enjoys spending the days with her best friends and her dog.