Empowering others at the Career Academy
Empower[Ed] is an innovative and creative path toward graduation.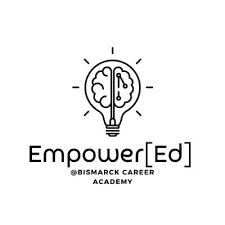 In the current high school system, some students feel the way classes are set up are difficult. At the Career Academy, Empower[Ed] is an alternative route of core classes for juniors and seniors with the same standards, but projects are more authentic and meaningful. The classes offered are English, math and social studies.
The Career Academy already has an emphasis on allowing more hands-on work than the average high school, as some students learn better through interacting and applying real-life skills. Empower[Ed] only furthers this idea with its students. The program highlights inclusion, excellence, leadership and innovation as their main values.
"Empower[Ed] is a personalized, competency-based option for BPS juniors/seniors enrolled in CTE courses," says David St. Peter, a teacher with the Empower[Ed] program. "What this means is that you, the student, are given way more say on what you learn and how you learn it. You are still held accountable to the same standards but are given way more autonomy." 
Empower[Ed] uses 'AGILE' project management methodologies with their standards. AGILE makes students consider multiple different aspects when creating a project. AGILE focuses on 4 defined values: "Deliver value continuously, make safety a prerequisite, experiment and learn rapidly, and make people awesome." 
"AGILE is a way of thinking that helps us be big picture thinkers and be considerate of all parties involved in the community projects that we work on," says St. Peter. "It forces students to think about the wants/needs of other stakeholders and not just about their own work/assignments. AGILE also helps us be responsive to changing desires from project partners and helps us avoid doing meaningless work."
Students that would be interested in a more interactive curriculum would be able to switch and join Empower[Ed]. The program is looking for students who are motivated to learn through creativity. 
"This option is for any student, but not for every student," says St. Peter. "Students who are driven and want to explore their passions can feel super empowered learning in this fashion. Students who want to show up and be told what to do will struggle taking classes our way. This is also a great option for students that have a clear vision of their path after high school as they can start to focus in on the skills/content they will need."