I wish I had a Tesla
Prius owners are finally thriving after having to live with the stereotype that comes with their car. Those with electric cars are laughing as they plug in their cars. And for those that are not currently blessed with that luxury know just how much of a pain in the wallet it is to fill a tank of gas right now. 
There are definitely a lot of factors that contribute to the price of gasoline, but the two main drivers would be war and the pandemic. Most people would intuitively understand why war is a factor in the prices right now. For those who do not, Russia is the third-largest oil producer and the second-largest natural gas producer in the world, and the United States has currently banned imports from Russia in an attempt to deprive their economic resources for the war. While the U.S. does not import natural gas from Russia, the trend is toward a global market, and as the economy recovers, so does demand. 
The COVID-19 pandemic has taken a huge toll on economies everywhere. The demand for resources like fossil fuels fell dramatically. In a nationwide lockdown because of the outbreak, people stopped driving and the demand for gas went down. As the economy began to slowly recover in the summer of 2020, the prices also started to rise. The price of gas is around the same price as it was in 2014, a year where a particularly cold winter contributed to lower inventories, which resulted in rising prices. 
A primary factor behind the price of gasoline is the cost of crude oil in the global market. The demand for oil has risen steadily over the last two years as businesses recover, however, supply has not caught up as quickly. The prices of crude oil have been rising consistently over the past few months, although it is still 40 percent less than its peak in 2008. Crude oil prices are set in the global market, and the U.S. has a limited ability to affect that. If prices in the European union rise, the prices in the U.S. will also rise. 
So while prices seem to be on an ever-increasing slope, in time they should begin to fall once more.
Leave a Comment
Your donation will support the student journalists of Bismarck High School. Your contribution will allow us to purchase equipment and cover our annual website hosting costs.
About the Contributor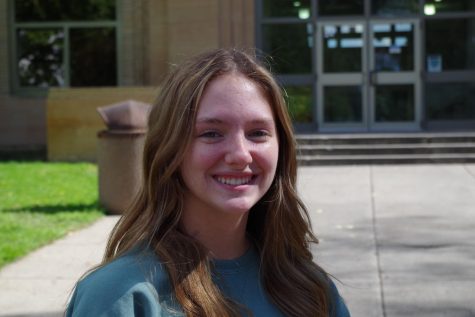 Kacie Hoffman, Writer
When Kacie is not on TikTok, she is working a part-time job and maintaining a 4.0 GPA. She is also a student manager for the BHS wrestling team. In between...