Jog for Jody
In memory of a recently passed BHS teacher, a slush run was held to honor Jody Olheiser in support of her lasting legacy.
Running shoes, smiles from friends and an atmosphere of appreciation for a recently lost BHS teacher could be seen early morning on March 26, 2022, near Sertoma Park.
Teachers, friends, students and family gathered to participate in a slush run organized in memory of Jody Olheiser. Ann McKenzie, a teacher and close friend of Olheiser from BHS, was one of the organizers of the event.
"Jody Olheiser was an avid runner and we knew that she had a passion for running and so when she became sick we knew that one of our fundraisers would have to involve running," McKenzie said.
The run, which originally began as a fundraiser idea to support Olheiser's battle with cancer, reached many and inspired a turnout of over 240 participants.
"Things really went downhill fast but we didn't want to let go of the idea of having a 5k run in her honor because we just knew that it would be something special to honor her memory and keep her memory alive," McKenzie said.
The run, while mainly established to commemorate Olheiser's life, was also formed to create a scholarship in her name. The proceeds from the run have been set aside to award one student from the AVID class a scholarship, of which the Olheiser family has a part in deciding who it goes to.
"Because she has been a part of the AVID program since the very very beginning, we felt, what better way to honor her than by creating a scholarship in her name and involving running," McKenzie said.
One of the attendees, BHS teacher Melissa Davis, reflected on her relationship with Olheiser and the impact and inspiration she felt from Olheiser's time spent at BHS.
"I think everyone at BHS knew Jody as an inspiring teacher, but when I started teaching AVID I looked to her as a mentor of sorts," Davis said. "Her passion for her students and her dedication to AVID inspired me to want to teach AVID and also to put a lot of my own heart into it."
Aside from teaching, Davis also found herself influenced and inspired by Olheiser in her life outside of school.
"Jody has always inspired me as an educator, but also in her dedication to faith and fitness," Davis said. "I have struggled to find motivation for fitness in my own life and I felt like this would be a nice way for me to honor her influence on my life."
Inspired by Olheiser's dedication to fitness and her family, Davis participated in the run accompanied by her daughters.
"It always seemed that she shared this passion with her own family, so my daughters and I are doing this run together," Davis said.
Davis was not the only one to feel inspired by Olheiser. August Grozs, a sophomore student at BHS, was also influenced by Olheiser in the classroom.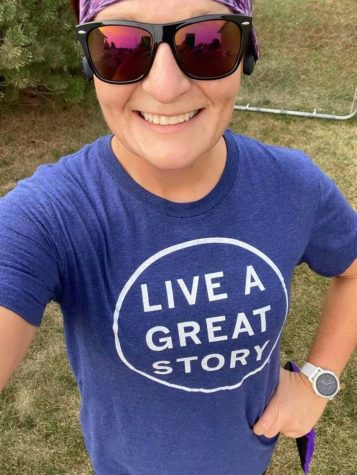 "She inspired me by treating everyone in her class as equals, both academically and morally," Grozs said. "She never looked at us differently based on our backgrounds, emotional capacity, grades or ability. [She taught us] every life is moldable and deserves to be treated like it's special."
In her time spent at BHS, Olheiser left a lasting impression on both students and staff alike. When asked what seemed to set her apart from others, many found themselves noting her knack for humor and overall outgoing personality.
"Her humor and her laughter for sure – as a person who is more reserved in this area, I always took note of how easily humor seemed to come to her and the true joy she always seemed to have when she laughed," Davis said. "She always seemed to have such an amazing sense of self, she knew who she was and always seemed to embrace it – I loved that about her."
While those who knew her will continue to support her memory, Olheiser's legacy can still be seen throughout the halls of BHS. From pins to posters, "Live a great story" was and continues to represent Olheiser's beliefs and the inspirational effects of her life.
"I think that is what we always want for our students," Davis said. "When the teaching and learning concludes, we want our students to go out and live great stories. We want them to truly live, to make the world a better place in any way they can [because] Jody did that."
Leave a Comment
Your donation will support the student journalists of Bismarck High School. Your contribution will allow us to purchase equipment and cover our annual website hosting costs.
About the Contributor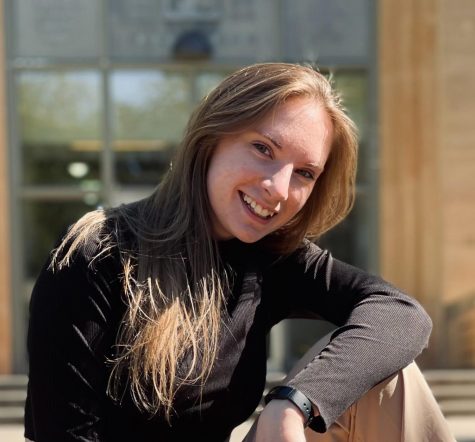 Becky Riepl, Editor-in-Chief
With a passion for the humanities, Rebecca is an art and literature-loving food aficionado. She loves to travel and try new things and is a certified knowledge...