A new change with ACT testing
ACT testing online is replacing paper tests at BHS.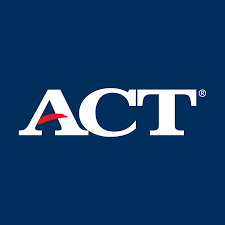 Going into the 2022 school year, the BPS district shifted their ACT test to online. The ACT test is required to be taken by all juniors at BHS, While this is not the first time students have taken the ACT online, it is the first time the standard ACT test was moved to digital for everyone.
2020 accelerated this change with the pandemic. Last year, students were given the option between digital or paper. Savannah Hogue is the ACT school test coordinator for the ACT this year.
"[The change to online] was a decision that the state made through the Department of Public Instruction," said Hogue. "I'm not exactly positive on what their whole reasoning was behind that, but basically any schools that are using the ACT for accountability are required to be online testing."
One of the advantages with taking the ACT online is that students are now able to receive results much quicker. With a paper test, it can take up to 8 weeks to receive results. But students who take the test online can get results quicker. That quickness is better for students who are applying to scholarships as a junior and want to use their ACT score on their application. 
Another benefit is that during the actual ACT testing, students were able to keep track of their time through the test browser. Because of this, pacing was much easier for students taking the test online vs in-paper. Pacing is a huge factor with the ACT, as students can plan out their time for each question much better. 
"I know the teachers that administered it were nervous that it was gonna be pretty difficult," Hogue said. "But it went a lot better for them than what they were expecting."