Classroom conflict
Bismarck High School has been occupying North 8th Street since 1873. Though the school is in great condition for being 149 years old, it could use some changes.
In 2019, Bismarck High School added a new auditorium on the north side of the building, which was a good add-on, but more additions could be made. Currently, 1,201 students are attending BHS, which is significantly more than in years before, yet classroom size has stayed the same.
The teacher-to-student ratio at BHS is one teacher to about every 17 students. On average, there are 24 to 28 students to one teacher in a class, which may be a better average in North Dakota, but it does not account for the outlier classes. There can be up to 30 students in a class, or down to 9 students in a class. 
The school either needs bigger classrooms or fewer students signed up for classes. Bigger classrooms would be beneficial to students and teachers. Teachers would have more room to store materials and create the best testing environment for everyone. A smaller number of students in each class would essentially do the same thing, but it would also be ineffective with the number of first-year students coming to BHS against the number of seniors leaving.
Currently, 253 students are pending graduation this year. Between Simile, Wachter and Horizon there is a total of 384 incoming first-year-students, that is a difference of 131 students. The rate of incoming first-year students compared to seniors graduating is steadily inclining, which means even if it is possible to make classes smaller next year, it may not be possible in years to come.
A new addition to the school will only help if more teachers had fewer periods with no class, or if new teachers are hired. An overfilled classroom can create a negative learning environment for students with anxiety, ADHD, ADD or students that need hands-on teaching. Overcrowding creates a stressful learning environment, not only for students but also for teachers. 
Overcrowding can create feelings of stress, anxiety and can heighten the feeling of depression in the school environment. When a classroom is too full, students may not get the help they need and teachers may not have enough time to get to all of the students. This can create a negative feeling associated with that class, if the student does not understand the material they are learning.
While there is really no way to control the amount of students coming in or leaving BHS, it is possible to add on to the existing building, which is something that should be looked into in order to prevent the negative consequences that follow overcrowded classrooms.
Leave a Comment
Your donation will support the student journalists of Bismarck High School. Your contribution will allow us to purchase equipment and cover our annual website hosting costs.
About the Writer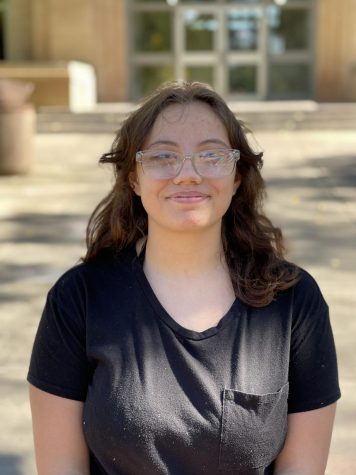 Alexa Martell, Writer
Alexa is a very honest, talkative and focused person. While she might rub off on some people the wrong way, she is a very nice person to be around after...