The importance and effects of libraries on students
Many students use the Bismarck High School library for different things, but they all have one thing in common, they would not be able to if the library did not exist.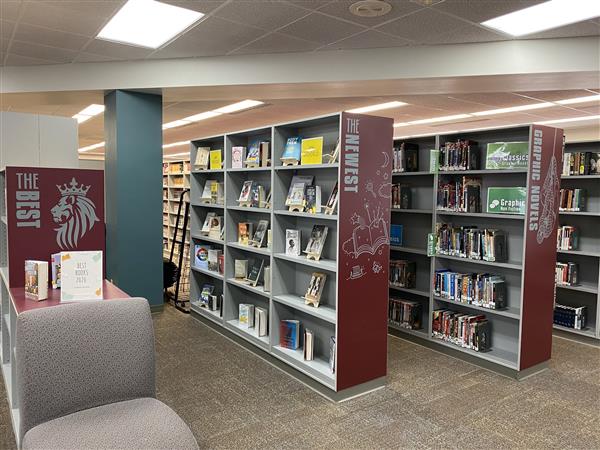 The BHS library has around 15,000 books and two amazing librarians, yet many students do not use it as often as they should. For some, it is a place where they just hang out and do things with their friends, for others it is a place to do homework. Although this is true, many students do not actually check out books as often as they used to. It is a calm and quiet place to do work or just decompress.
"They [libraries] help to promote intellectual freedom and preserve cultural heritages and histories for their community and the world," BHS librarian Molly Mihelich said. 
The library and our librarians are extremely useful, yet many students and faculty underestimate it. They are very kind and helpful people who love to see new faces. They are often seen helping in classrooms as well. Libraries are a place where people can socialize, read, or do other things. The BHS librarians are so important to so many people. They do so many different things, from shelving books to doing other things that do not need to be done such as making displays on what books are in for that month. 
"Oh my goodness yes. They [Libraries] are more important now than ever," BHS librarian Angela Siewert said. 
Libraries have been used less and less over the years, but Siewert has hope that they will stick around for a very long time to come. She is also hoping to try to get more people in the library and checking out books, either for a class or for their own pleasure. Siewert's goal is to help students use the library and its features more and more. 
"Information is convoluted now and we need to make sure kids learn how to navigate information," Siewert said. 
The librarians at BHS have a lot of responsibilities just like normal teachers, so in going to the library in general, or checking out books, it helps them get to do what they love. 
"We have a ton of regular readers this year and it's so wonderful to see our BHS Library filled with books that you, our students, have suggested," Mihelich said.
Leave a Comment
Your donation will support the student journalists of Bismarck High School. Your contribution will allow us to purchase equipment and cover our annual website hosting costs.
About the Contributor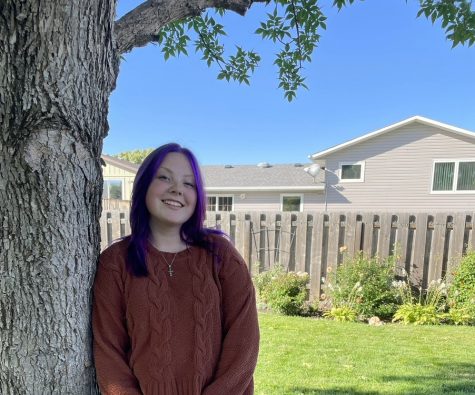 Jordyn Pierce, Writer
Jordyn is pretty reserved and not that outgoing. She likes to cuddle up with a good book and read. She also likes to play with her dogs, especially Sayde.