It is never too early for Christmas
Most people start decorating their homes for Christmas after Thanksgiving, but my family starts celebrating a little earlier than that.
My family loves all things Christmas, we love everything from cheerful Christmas drinks to ugly Christmas sweaters. Everything about the holiday makes us happy, so we tend to go a little outside of society's norm and we decorate within the first few days of November. 
This year, we decorated on the fifth of the month, and we went all out, like most years. This year, we have three Christmas trees, one in our living room, one in our dining room, and one up in my room. We have about 20 to 25 Hallmark snowmen lining our hallway. Every single room is decked out for the holiday, even the bathroom. 
BHS sophomore Lexi Schlafman is one of the people who are very against Christmas before Thanksgiving. She enjoys Christmas but thinks it's one of the most overrated holidays. "Christmas is way overrated. Like what's the coolness of it, you know? Like realistically no ones making it about Jesus in the end, it's more like the decorations and the aesthetics, and the songs, and the gifts for most people. The songs suck, the Christmas decorations are overdone most of the time, and everyone is so much more fake because 'Christmas cheer' and 'be nice,'" Schlafman said.
From my point of view, Christmas is the best holiday for three simple reasons. First, the cheer and joyfulness that surrounds the holiday make everyone a little less moody. Second, the giddiness of little kids makes everyone's hearts a little warmer. And last, everyone seems a little bit nicer around the holiday. 
Another reason why November is not too early for Christmas is all the cheesy holiday movies that come with this time of year. A Boyfriend For Christmas, Three Wise Men And A Baby, Elf, White Christmas, The Santa Clause.  All of these movies make my family come together for nights of fun and laughter.  
November is a month that many people have different views on. Some people think that it is for the fall weather, and Thanksgiving, others, think of it as an introduction to December and the Christmas season. My family is the latter. We love the holiday season and, yes, Thanksgiving is here, but it can still be celebrated with Christmas decorations up and holiday cheer in our hearts. 
Leave a Comment
Your donation will support the student journalists of Bismarck High School. Your contribution will allow us to purchase equipment and cover our annual website hosting costs.
About the Writer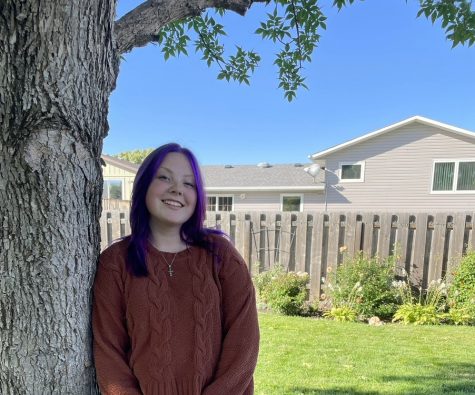 Jordyn Pierce, Design editor
Jordyn is pretty reserved and not that outgoing. She likes to cuddle up with a good book and read. She also likes to play with her dogs, especially Sayde.