Elon takeover
Elon Musk bought Twitter for 44 billion, which was a bad purchase for him considering he will not be able to profit from Twitter.
Elon Musk has been in the process of buying Twitter since April 14th, 2022, and, on October 27th, 2022, he has finalized his purchase of the company. 
Here is all of the nonsense Elon has caused in the first week of the purchase of Twitter. In the first week, Musk fired Twitter's CEO, CFO and general counsel, all of whom will receive 100 million in severance pay. In a publicity stunt to prank the media, two individuals claiming to be data engineers had been let go. When asked, these individuals stated their names as "Rahul Ligma" and "Daniel Johnson."
Musk's purchase has caused a major scare on the app with trends and talk of Twitter as a whole shutting down. Despite Musk's takeover causing a major panic on many platforms besides Twitter, Musk has talked of unbanning all permanently banned accounts and even set up a poll on the unbanning of controversial former President Donald Trump. 
Why would the thought of a pardon to a group of individuals who would have the audacity to be a public nuisance cross a mind like Musk's? Now, there are some accounts that have been banned on accident or have suspensions for a certain period of time but those accounts were not banned for good. To get banned on Twitter can not be stressed enough that those accounts were revoked for a reason, why let them be unbanned.
However, Musk has brought forth the idea of Twitter Blue, a premium subscription service that Twitter offers in a way to enhance convos, posts and nonsense in a high quality manner. Although this is one way that could possibly help Musk from the damage of his big purchase it is not all that it is hyped up to be. $8 for a blue check mark by one's username and early access to a select amount of new features is not my pick of poison.
The thought of Musk "taking over" Twitter could go one of many ways. The media could hope that in the time spent finalizing his purchase, Musk considered all options and outcomes to do good for Twitter. Time will take its toll on this event and lets hope he does not crash and burn the company.
Leave a Comment
Your donation will support the student journalists of Bismarck High School. Your contribution will allow us to purchase equipment and cover our annual website hosting costs.
About the Writer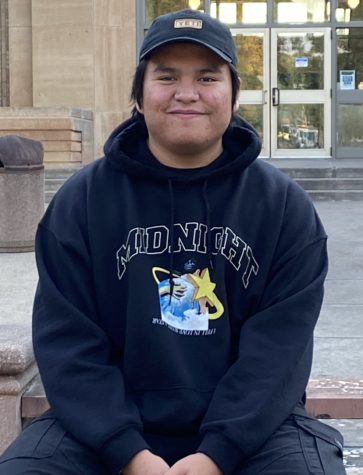 Vincent Kills Plenty, Writer
Vincent enjoys art, coding, software writing and working out. One main thing Vincent enjoys is listening to music, he listens to music whenever he can...