BHS wrestling dynasty
Bismarck's long-living wrestling legacy is built on hard work and a strong atmosphere.
Beginning the greatest dynasty in Bismarck High School history all started with coach Gerald Halmrast. Halmrast was the first coach of the BHS wrestling team and coached from 1959 to 1975. He then came back in 1984 to coach one last year. 
With the 2022 season just starting, the Dean of Students and head coach, Mark Lardy, and his team plan to have another undefeated season. Since the start of the BHS wrestling dynasty, there has not been a single year that BHS has placed lower than third in state. 
"It is crazy to think that we have not placed lower than third in state since the start of BHS wrestling," Lardy said. 
Lardy wrestled all throughout high school up until he decided not to wrestle in college. 
He has always had a passion for wrestling, even since he was little, but his main passion was football.
"I definitely regret not taking the chance to wrestle in college, and I was only five foot ten, 175 pounds, so the chances of me going somewhere in football were slim," Lardy said. 
After college, Lardy became a wrestling coach in the 1997 to 1998 season. He coached two years at Mandan High School, and three years at Oaks High School. Finally, he came to Bismarck Public Schools and started helping out with coaching in 2002. Since 2017, Lardy has been the co-head coach for the BHS wrestling team. 
"I think the thing that inspired me the most to become a wrestling coach is just the culture of wrestling," Lardy said.
Practice is one of the key ways why the wrestling team is able to be so successful. Practice starts with warmups and light stretches, like any other sport. After warmups and stretching, the team heads into practicing their moves and takedowns. Following takedowns, the team moves into technique, new or review, and to end the practice, they do some sort of live wrestling. 
"Some practices are light, and others are run and gun," Lardy said. 
The atmosphere is like a firecracker at the practices. All the boys bond well together, which helps make practices fun. The boys are very driven, even at practices, and are always fired up and ready to wrestle.
 "The boys are always super competitive and are always striving to become better," Lardy said.
Despite the boys having a long dynasty of great seasons, each year is never a guarantee that the boys will win. They have to work hard. 
"I think there are a number of things that make wrestling such a challenging sport, but one of the main reasons is the individual nature of it," Lardy said.
When a wrestler steps out on the mat, it is them versus another wrestler. There is no chance to call a timeout, and no chance to lean on another teammate. 
"When you're out on the mat, it is you versus another guy," Lardy said. "You determine the destiny of what happens."
Throughout the course of the year, the boys develop a strong bond together, and are always there for each other. Sophomores, Benjamin Deforest, and Easton Egeberg share a really tight bond with each other on and off the mat. 
"The team feels like a second family to me because we are always looking out for each other and helping each other when we need it the most," Egeberg said.
Both Deforest and Egeberg have been wrestling for a long time. Deforest has been wrestling for 10 years and Egeberg has been wrestling for seven. Both love the coaching staff at BHS and the sport itself. 
"The coaching is great," Deforest said. "They are always pushing us to become better on the mat, and just life in general."
Leave a Comment
Your donation will support the student journalists of Bismarck High School. Your contribution will allow us to purchase equipment and cover our annual website hosting costs.
About the Contributor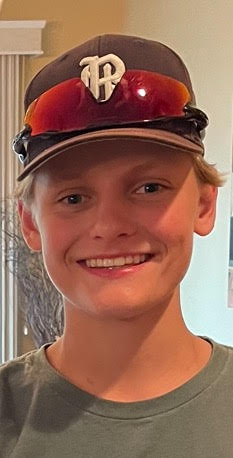 Carson Braun, Writer
Carson loves playing baseball during the summer and golfing all year round. He also loves spending time with his family and friends up at his lake cabin....