Revisiting advisory
Advisory has been at BHS for decades, but students remain asking the same question.
Freshman are required to go to advisory every day of the week and upperclassmen go every Monday for the first 20 minutes of lunch. In advisory, teachers are expected to check in with the students such as doing binder check-ins, and checking grades. This is the requirement but in reality it is the opposite. Most kids will play on their phones for the 20 minutes and if need to will do their homework. For some students advisory is not necessary and can take 20 minutes out of their day they do not need. According to Great Schools, "a good advisory program provides students with structured academic, social-emotional and future-planning support." BHS administration has a disciplined routine that some advisors do not follow. Advisory classes have no structure in their classes and just giving free time to students is pointless when they can keep going to classes instead of sitting for 20 minutes doing nothing. 
Some people have found that advisors will be strict in the first semester starting with binder check-ins, and grade check-ins. By the second semester advisory teachers lose interest, they will let students sit on their phones for 20 minutes and then release them to lunch. Underclassmen bring up the argument that they should be treated as the upperclassmen and not have to go to advisory every day especially as they were close to starting the fourth quarter. 
For the majority of students they look at advisory as an obstacle and for some students it is their only time to do homework. Students who struggle more in school should have more time to do homework in depth with a teacher's presence, whereas students who are proficient in school should have an open campus. 
Advisory should not be required for students who maintain good grades and behavior. They should be allowed to have a full 50 minute lunch period as their reward rather than sitting in an advisory room not doing anything when they can socialize with their friends. Some students will make themselves accountable even after advisory and work on homework during their lunch period. 
Advisory's point is to help students work on their homework and get one on one learning with themselves rather than it being boring and worthless. BHS administration should consider the fact that lowerclassmen should get the same freedoms as the upperclassmen especially during the second semester. Students should have learned by now to turn their homework in on time. They do not need a class to enforce that.
Leave a Comment
Your donation will support the student journalists of Bismarck High School. Your contribution will allow us to purchase equipment and cover our annual website hosting costs.
About the Writer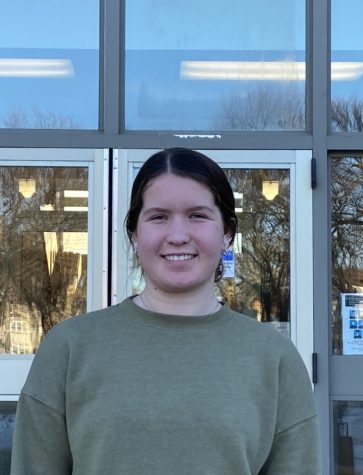 Kate Volk, Writer
Katie enjoys rodeo, cross country and track. When not doing homework or playing clarinet, she is found having fun with friends and being with her family....