The RC track was subcontracted through Dakotah Speedway by Mandan Parks and Recreation. It is located at 802 Redwing Drive SE in Mandan, on the southside of Dakotah Speedway.
Andrew Lillejord has been working on the RC track since it was in the initial stages in November of 2022. 
"I have been helping from the planning stage of the project," Lillejord said. "I started talking to the Mandan Parks and Recreation about the project last November and officially presented the project plans to the Park Commission Board in February of 23′."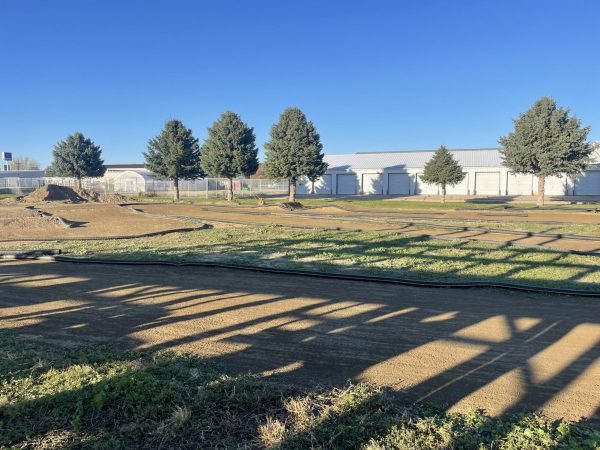 Although the track has only been open to the public for about four weeks, they have been building it since late July. Building the track itself is done entirely by volunteers, which they do not have a lack of currently.
"Well we did at the start [need volunteers]. I mean, we do not have an abundance of volunteers, but we don't really need them anymore," Mandan High School senior Warren Fleck said. "The hard work is basically done for this year. The ADA ramp is a next year's project."
The real set back is entirely monetary. The track is fully reliant on donations and it is always hard to convince people to give their hard earned cash away. Monetary donations can be made straight to Mandan Parks and Recreation, although equipment and materials are also appreciated. All donors will be recognized on their wall of donors regardless of donation size and signage or billboards around the facility and track.
"The goal to have a race ready facility would be $30,000.00," Lillejord said. "We are nearly half way there with the donations we have received to this point."
Although their current need is donations, there are also a massive amount of other ways to help with the track. 
"There are many ways to help. Bis-Man RC is looking to assist an area teacher in writing an innovation grant through the state of North Dakota to establish an RC team/club in Bismarck or Mandan." Lillejord said. "You can volunteer to help with building the facility or help with races next year."
The goal was to have the tracks finished by the end of October 2023. This goal was met and they plan to also have the driver's stand done by that date as well. The ADA ramp and timing system will be fully done and put in by May of 2024. The ADA ramp will allow the driver's stand to be wheelchair accessible and for a more accessible facility overall. 
"The main goals of the track complex is to have a place for all RC enthusiasts to have a fun place to race or just run their RC's for fun," Lillejord said.
There are many people in the community excited for the completion of the RC track. The hope is that it helps to grow the hobby and get more people involved. 
"I have been helping since July and have seen the progress," Fleck said. "I'm just excited to see the future of RC and its growth in the Bis-Man region."