Theater Is a class for students who enjoy being on stage and acting in front of others, however there is a lot of work that goes into it.
"I think theater is a good place to find a community, "BHS art "and theater" teacher Jennifer Bedard said.  "I always think it's good for people to learn to speak in front of others.
In theater, as well as having fun, students learn how to act using human emotions. This can include dialogue, dance or feelings. Although musicals and plays are great, they are also very expensive. A play "can" usually cost's around $3,000. 
"After scripts, costumes and things for the set, all of that can cost about six to nine thousand," Bedard said. 
On top of the money for a play or musical, it is also a lot of work to get a play written and set up. 
It usually takes about 6 weeks to write the play or musical, get the scripts and get everything ready but it depends on the show or musical.  
"When it is time to build the sets we have a wonderful guy named Mike, who comes in and helps," Bedard said.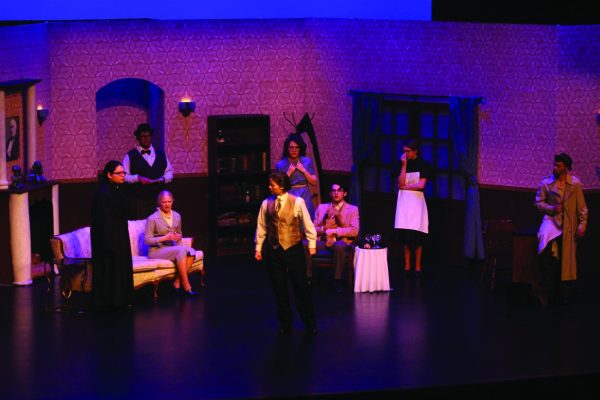 If students want to be in theater but do not want to act, then "the" intro to theater tech class can prepare the student for set design by learning  what theater is like. 
"When it comes to student jobs, we have actors, stage managers, the tech crew, lightboard operators, we have people help with the soundboard, makeup and hair people, builders, painters," Bedard said. "There are a wide variety of things."
Theater is not just about acting, In fact only 50% of it is acting, the other 50% is all the other things that go on behind the scenes. 
"When we rehearse for our plays, we usually rehearse from 3:30 until 6:30, but no later than nine," Bedard said. "But there's also drama club and everyone is welcome at drama club and that is every day from 3:30 until 4:30." Bedard said.