A productive summer in quarantine
Camp closures and social distancing guidelines do not mean that this summer has to be a bust.
Global pandemics certainly do have a way of ruining summer plans. All of those typical summer activities – hanging out with friends who are less than six feet away, attending camps with up to hundreds of people – seem like memories from sunny days long past, and summer school may very soon join that list. However, both historical practices and modern technology provide great alternatives for staying busy and productive in the coming months. Whether they are old school or new school, there are countless quarantine-friendly activities to do this summer, and some might even boost one's college application.
Before the age of widespread and diverse availability of entertainment, teens found ways to keep themselves occupied, and many of those ways are just as applicable to today's youth. It may sound silly, but some chose to entertain themselves with increasingly discreet collections of paper known as books, while others spent time outside or engaged in a whole myriad of activities that are disappearing in younger generations. Though the circumstances surrounding the virus situation are bleak, maybe quarantine can act as a return to humanity's roots – to self-sufficiency, the outdoors and family life. YouTube has already reported an increase in the number of searches relating to tasks that people typically paid others to do before the time of coronavirus, like fixing the faucet or patching holes in clothes. In addition, people are spending more time outside and, inevitably, interacting more with family. Taking a step back from fast-paced modern life might not be a bad thing, even if the primary reason for doing so is not ideal.
The extra time allowed by quarantine might also be a great opportunity to pick up a new skill or further explore a topic of interest. Colleges love to see students taking the initiative to broaden their skills before they immerse themselves in coursework related to a specific topic. Fascinated by foreign languages and thinking about studying one in the future? Countless free apps and resources exist to accommodate a wide range of learning levels. Considering a career involving coding? Innumerable digital programs can help with that, too. Hotel? Trivago. 
Due to a decrease in domestic and international travel, the travel industry and its accompanying businesses are currently experiencing some difficulties that extend to its customers. In particular, travel bans pose an issue for high school juniors, who typically visit college campuses during this time. Fortunately, colleges understand this struggle, which is why many are now offering virtual tours, online information sessions and even chats with current students. Dates for these events can typically be found on a college's website and are worth marking on the calendar – regardless of a student's grade in school or former experience with the college search process. For current juniors, this summer might also be a good time to go through all of those college brochures that are probably gathering dust in a drawer (if they are not already in the trash).
For ultra-motivated students, certain colleges and universities also offer online courses during the summer. These vary in length – and price – and sometimes even award college credit. Unfortunately, most of these programs are expensive, and many have already closed their applications for financial aid. However, huge sums of money are not necessary to learn something this summer.  Activities with a smaller initial investment might include picking up an instrument, learning a new sport, starting a blog or even constructing an invention of some kind. 
While the aforementioned activities describe ways to stay busy this summer, the long, sunny days are also a time for relaxation. Each individual must find their own balance between maintaining physical and mental wellness and broadening their interests and skills. By all means, arrange virtual hangouts with friends, stream some mind-dulling tv-shows, sleep in late and soak up some sunshine. With the right attitude, even a global pandemic cannot prevent a pleasurable summer.
Though hangouts and bustling summer events might no longer be possible in their traditional forms, there are still plenty of great things to do this summer without breaking social distancing guidelines. The next fourteen-and-a-half weeks are the perfect time to pick up some old-school skills, develop current passions, or try new activities – all while taking advantage of the chance to unwind. It is summer, after all, and these next few months can be enjoyable and productive despite quarantine.
Leave a Comment
Your donation will support the student journalists of Bismarck High School. Your contribution will allow us to purchase equipment and cover our annual website hosting costs.
About the Contributor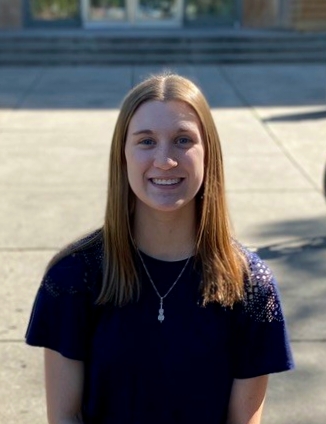 Mackenzie Swenson, Co-Editor
When she is not living and breathing schoolwork, Mackenzie enjoys playing the cello and working at North Dakota's only science museum. Her seemingly unrelated...