Sports Lockdown
Decisions have been made to suspend spring activities due to the Novel coronavirus.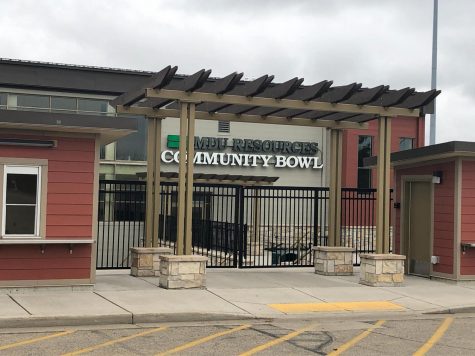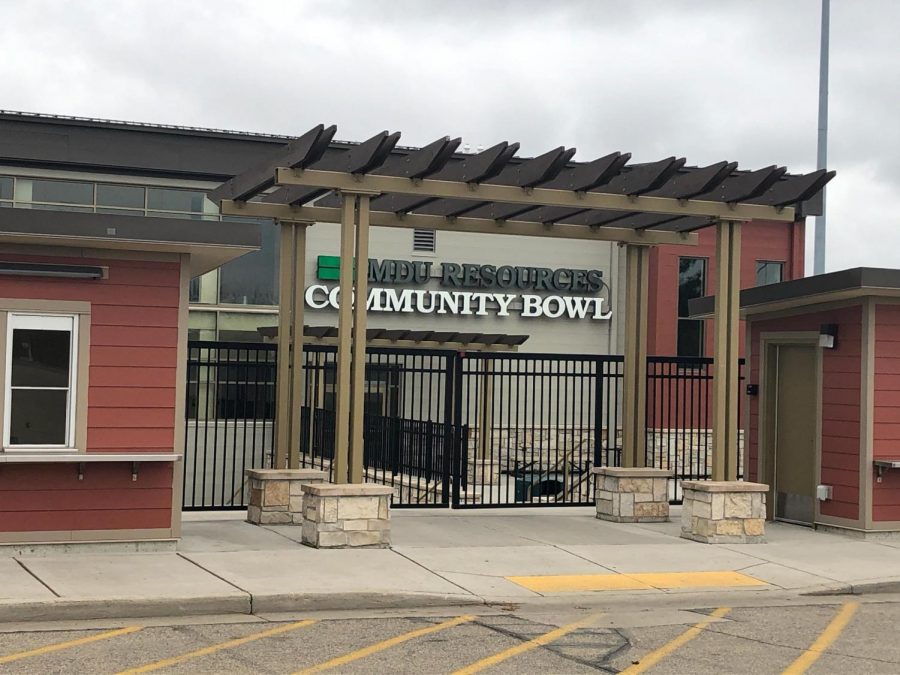 With the pandemic on the rise, states all over the country are being told to shut down completely. This includes many high school sports teams going into spring. Many athletes will not get to compete this season and many seniors will not have a feeling of closure with their coaches. Bismarck High School Track and Field Co-Coach Jeremy Schroader, was going into his first year as a coach at BHS.
"We are not allowed to have organized practices," Schroader said. "I'm not sure what the consequences would be (for organizing practice) but as a coach I try to follow the rules and set an example." 
BHS Baseball head coach Scott Kinnischtzke has also acknowledged the decision of no organized practices during this sports suspension. 
"This includes captain's practices, open gyms and weight room activities," Kinnischtzke said. "Students are permitted to continue individual workouts on their own but are asked to complete those at home. BPS facilities and equipment are all off limits. We're providing informal workout plans to students as best we can, but it's up to the kids to take those and run with them."
The decision was made just before the Track and Field team were going to compete at the University of Mary. It was made by the NDHSAA (North Dakota High School Activities Association). In accordance with the indefinite suspension of Spring sports by Governor Burgum's executive order. This requires the closure of all public and non-public K-12 school facilities indefinitely. Going forward, the team and coaches will have to look ahead and review their returning team for the 2021 season.
"Well, technically, we're just suspended right now," Kinnischtzke said. "It hasn't been officially cancelled yet. Everyone is in communication with one another, trying to do the right thing. I think once the President declared a national state of emergency, and the schools were shut down, it was a pretty easy decision to put sports on hold for the time being."
With all of the athletes being unable to compete, most of the attention is on the returning season. Coaches are wondering how the returning athletes are going to compete with one less season.
"It's a concern. You know, some of our players don't play baseball in the summer," Kinnischtzke said. "So, if they didn't play last summer, and they don't or can't play this summer, we're looking at someone coming out for baseball in March of 2021 and they haven't faced live competition since June of 2019, or maybe even earlier. That's a really long layoff. Baseball is not easy. It's not something you can just pick up and drop and pick up again at your leisure, if you want to excel at it."
Athletes might also return to the season with less experience causing them to perform at a lower level than past years.
"I am hoping athletes that missed out on a season come back with more drive since they missed an entire season," Schroader said. "I hope that athletes are still interested in doing track at the high school level that maybe were interested this year."
Across the country, most coaches have never experienced a school suspension like the scale of the one currently happening. As a result of this, many seniors will not have a chance to compete in their final season.
"This is kind of an apples-and-oranges comparison, but the closest thing I can remember that felt like this, from the standpoint of things just coming to a screeching halt, was 9/11," Kinnischtzke said. "And even then, a lot of people turned to sports to take their mind off things."
Even now with some states reopening business and some schools, there is a small chance of sports returning for the last part of May.
 "I've coached in some capacity at the high school and college level for 20 years," Schroader said. "Maybe, there is a small chance of returning. Some seniors probably feel disappointed. Some feel cheated. I'm sure a few are relieved. This was Coach Reichenberger and I's first season as head coaches and we were excited to start a new era at BHS and develop the athletes we have. I feel sad for seniors that will not have a season and experiences with their teammates."
Reflecting back on these past few weeks, the coaching staff is mainly trying to bring a positive light to all of the fast changes, for the end of the school year.
"I'm just trying to stay positive and coach from my couch," Kinnischtzke said. "I'm also keeping the kid's spirits up. There's a very powerless feeling in all of this, which is frustrating. We just have to remember that it's disappointing for us as coaches, but there's a bigger picture here. Students have had every aspect of their lives affected by this pandemic, so it's not just about athletics. People are worried about the safety of their parents, grandparents, teachers, and themselves. It's hard to know where everyone's minds are right now, but I think it's safe to say not everyone is fully focused on sports, and that's understandable."