Tech issues
Increased dependence on technology since the start of distance learning creates obstacles for some students and teachers.
It is not a secret that technology has been seeing more use since the beginning of quarantine, including school-owned devices here at BPS. As with any impactful change in education, distance learning has been, well, a learning experience for administrators, teachers and students alike. This new mode of class is heavily tech-driven, and therefore, tech problems and computer restrictions have become more obvious.
It is not that Chromebooks are suddenly exploding or otherwise experiencing more problems since quarantine. For the most part, technology is functioning as well – or as poorly – as it always has. But students who experience issues with their devices at this time might feel overwhelmed by when they do arise, especially if a school-owned computer is their only adequate learning device. Many students may not be aware that BPS still has a Chromebook helpline,  and they can receive a loaner device if their own happens to malfunction. It might not be as easy as walking to the BHS library, but help is still available to assure that technology problems do not hinder student learning. In addition to a Chromebook helpline, BPS has enabled "Park and Learn," which allows students to drive up to any district building, for those who lack internet at home. 
Even when technology is completely functional and WiFi is accessible, the secondary obstacle is actually using it as a platform for effective learning. Most BPS students have nearly a lifetime of experience using technology for both educational and non-educational purposes and are therefore quite comfortable with the various apps and features on their device. However, many teachers do not have the luxury of ingrained technological wisdom. Of course, this is not their fault, but it is more difficult for students to learn when their teachers are not comfortable with technology. To fix this, more technology education should be included as part of teacher training, especially if distance education has to occur for any period of time beyond the end of this school year. As a disclaimer, some teachers are very adept at using technology for learning purposes, and most of those who were not well-accustomed before the beginning of distance learning have transitioned quite well. And BPS does have resources for teachers to improve their technology know-how. However, even those who feel comfortable using technology can benefit from more education in the matter.
Another thing that has become more noticeable since the start of distance education is the effect of restricted mode, which is automatically applied to all school-owned devices in the BPS district. Its most noticeable effects include a lock on certain settings and a YouTube filter, both of which seem logical – most of the time. For example, students on BPS devices do not have control over their screen timeout, an unfortunate restriction that does not seem to have a clear purpose. For most, it is no more than an occasional nuisance, but it may be problematic for this year's AP exams. Those who choose to write their responses on paper must be mindful that their Chromebook can timeout without occasional activity, requiring them to login quickly and hopefully not waste precious exam time. 
Another example is YouTube's restricted mode, which eliminates some inappropriate content but allows other profanity-filled, vulgar videos to slip past the filter. On top of that, certain appropriate videos are restricted, including some that have educational value. Catching inappropriate content is no doubt a difficult job, but it would be nice if more effort was given to the endeavor.
No single person or entity can be blamed for technology-related obstacles and annoyances, and easy fixes are unfortunately rare these days. The transition to distance learning was guaranteed to have hurdles, but this school district has proven its resilience in the face of past obstacles – and it will surely do so again.
Leave a Comment
Your donation will support the student journalists of Bismarck High School. Your contribution will allow us to purchase equipment and cover our annual website hosting costs.
About the Contributor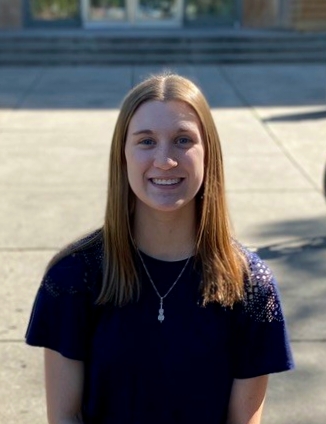 Mackenzie Swenson, Co-Editor
When she is not living and breathing schoolwork, Mackenzie enjoys playing the cello and working at North Dakota's only science museum. Her seemingly unrelated...