Lockdown on a local level
The decisions for how the lockdown should be handled should be set at the local and state level.
With the effects of economic lockdown leaving a mark on American businesses, some states are starting to reopen.
North Dakota, despite never issuing a stay-at-home order, did order all non-essential businesses to be closed. Nationwide, this action hurt the U.S economy, and the reopening of America is just the remedy that the country needs.
Working-class Americans need to support themselves by getting back to work. People who work paycheck-to-paycheck are finding that they are not able to sustain themselves on a single stimulus check from the Federal Government. States that have been hit hard may also have several small counties that remain mostly unaffected and these types of counties are in even greater numbers in states that have a considerably small number of cases. This is why the reopening of the country should be on a state by state basis and in some cases even county-by-county.
When looking at the statistics, most of the coronavirus cases are generally in the northeastern part of the country. Therefore, the states in the Midwest should not have to follow a similar protocol for a completely different exposure to the coronavirus. A "one size fits all" approach to combating coronavirus outbreaks is not ideal for small counties in states halfway across the country from a heavily affected state like New York.
States that may also report a low number of cases, could be based on the low number of tests given to determine if one has the coronavirus. The country should not give "blanket orders" to states regarding lockdown orders. These decisions should be made by those who live within and govern that state. 
The nationwide lockdown was necessary for hospitals to prepare for the pandemic. The country has waited long enough to flatten the curve. Our hospitals are ready now with beds and ventilators in the appropriate numbers. If the coronavirus numbers spike, the  medical workers would now be ready to take in coronavirus patients. After a considerable amount of tests have been given in every state, it is safe for each individual state to decide when and how to reopen.
Leave a Comment
Your donation will support the student journalists of Bismarck High School. Your contribution will allow us to purchase equipment and cover our annual website hosting costs.
About the Contributor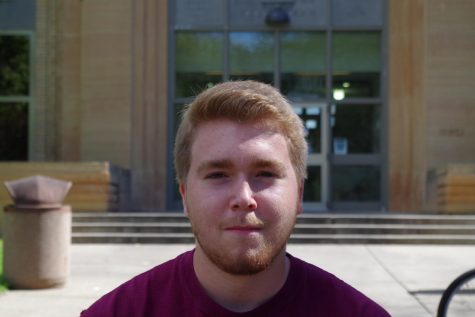 Scott Gotta, Sports Editor
Scott enjoys playing in the band as well as participating in Track and Field. Scott has also self-boosted his career with his own lawn mowing business.