Deadline disdain
The decision-only application deadlines offered by some colleges are illogical and ultimately hurt low-income students most.
Seniors, it is time to apply for college! Emails about application openings are flooding into mailboxes like the storm surges that occur during the same season. It is exciting. It is tedious. It is far more anxiety-inducing than it has to be.  Especially now, with COVID causing students plenty of extra stress, colleges should recognize that pledging the next few years of one's life to a particular school is a difficult decision. However, a few universities and colleges only offer decision deadlines, so students planning to apply to these institutions must be 100 percent sure that they want to attend – often long before they are informed of their guaranteed financial aid. This practice is unreasonable and ultimately hurts those same low-income students who colleges claim they want to help.
For those unfamiliar with the college application process, most colleges offer four application options characterized by different submission dates and committal requirements. These options are early action, early decision, regular action and regular decision – although their titles may vary slightly from college to college. Early action and decision deadlines are typically in early- to mid-November, and for selective universities they typically have higher acceptance rates than their regular January counterparts. This pressures students to get their application materials ready – and make tough decisions about which institutions they plan to apply to – approximately a year before they will ever attend their selected school. This would not be such a stressful situation if a few inconsiderate colleges did not offer solely decision deadlines. It seems like a good idea in theory: A student can only apply early decision to one school, and therefore that one special school knows the student's dedication to attending and is more likely to admit them as a result. After the student has signed the waiver that accompanies decision-only applications, there is no escape. If admitted, that student must attend that institution even if they discover that a different school better suits their ambitions or will offer them more generous financial aid.
So what does all of this have to do with the admittance of students from different income backgrounds? Many colleges – although not all –  that offer only decision deadlines also claim to meet 100 percent of demonstrated financial need, which would supposedly counteract the financial aid comparison factor. However, both income and assets are considered when colleges determine the amount of financial aid that they are going to offer to individual students, which therefore begs the question of whether a student from a family with significant enough assets but a relatively low income would be expected to dip into their family's emergency savings in order to afford attending a college that snagged them with decision-only deadlines and decided not to offer particularly generous financial aid. Due to this uncertainty, high-income students can be more confident than their low-income peers when they decide to apply to a decision-only school because they don't have to worry about whether or not that college will cover a significant portion of their attendance costs.
Low-income students – and all students to a slightly lesser extent –  are further harmed by the fact that they can only apply to one decision-only institution. Many of these colleges and universities have acceptance rates under 30 percent, which means that it is advantageous to apply to multiple schools. However, when it comes to decision-only schools, students cannot apply to multiple schools unless they fancy the idea of having their applications from each rescinded. Due to this, students might be forced to pick between an institution with a higher acceptance rate that possesses fewer of their desired features or an institution with a lower acceptance rate that possesses more of them.
It simply is not fair for colleges to offer only decision deadlines to their applicants. These types of deadlines are perfectly acceptable when they are accompanied by non-committal options but otherwise cause far too much unnecessary anxiety. It is selfish to ask students to gamble their future, and gambling is an activity better suited for the rich.
Leave a Comment
Your donation will support the student journalists of Bismarck High School. Your contribution will allow us to purchase equipment and cover our annual website hosting costs.
About the Contributor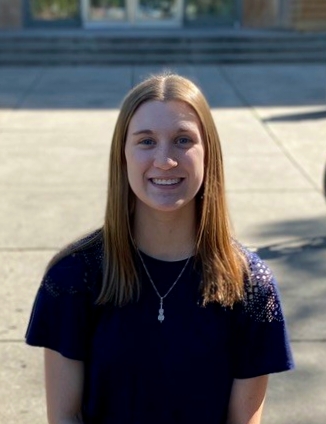 Mackenzie Swenson, Co-Editor
When she is not living and breathing schoolwork, Mackenzie enjoys playing the cello and working at North Dakota's only science museum. Her seemingly unrelated...