How COVID-19 Effects Sports
BHS is very fortunate to have all sports this fall. In order to be able to play there were a lot of changes that were made for the safety of all participants.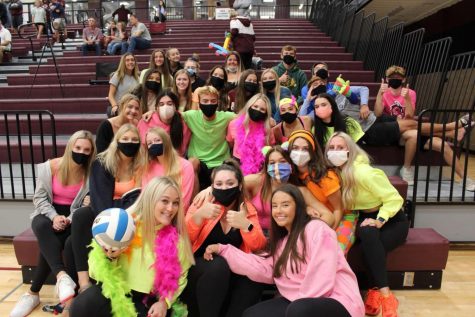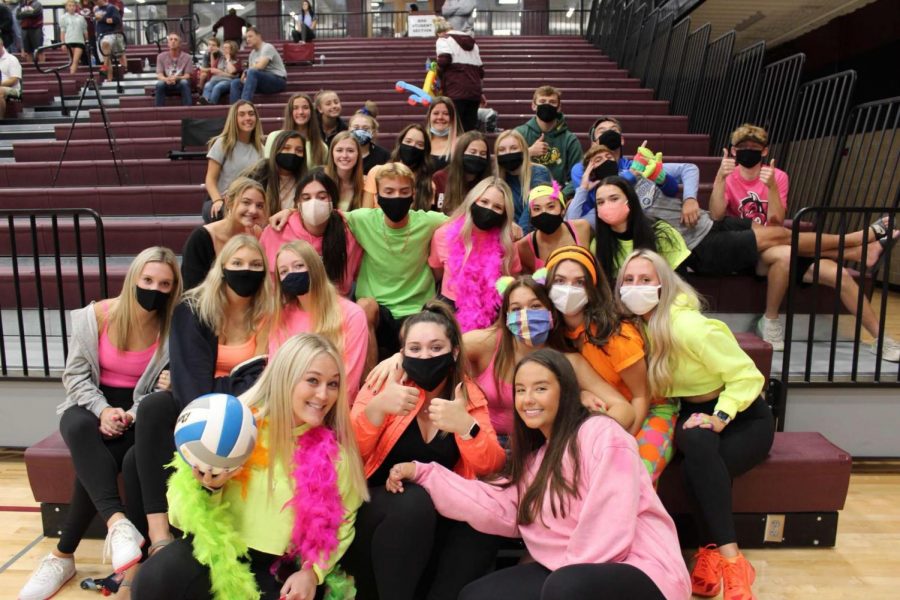 With the fall sports season coming to an end, BHS was lucky to have fall sports a full-go, but there were a lot of precautions to ensure safety to players and coaches. Even though fall sports seemed up in the air right away, the NDHSAA (North Dakota High School Activities Association) were able to make it happen for our state and schools. 
COVID-19 has changed sports quite a bit this year. Players have been told to wear masks, and always try to maintain social distancing whenever possible. BHS senior, Tessa Lee, has had to experience these new changes firsthand for the volleyball team.
"At practices we have to try and distance ourselves from each other as best as we can, anytime we are not playing we have to wear masks," Lee said.
Masks have been a huge part of the precautionary practice to help fend against COVID-19. They have become almost a normality among athletes in fall sports.
"We have to wear masks before games or practice, on the bench, and on the bus," Lee said.
Even though masks have had a huge role in all of fall sports, they are not always the most comfortable thing to be wearing at all times. They can be a hassle, uncomfortable, and even cause acne.
"The most annoying thing is having to wear masks as much as we can and the whole time on the bus," Lee said.
If someone on a team is exposed to someone with COVID-19, it puts the rest of the team at risk. This can cause the team to quarantine for 14 days and may have to reschedule games, which can affect teams all over the conference.
"Certain teams have had to quarantine so that forces our schedule to switch up a little bit," Lee said.
One of the biggest changes that has happened because of COVID-19 is the crowd size. Players are only allowed to give out a certain amount of vouchers to give out for people to attend their games, which keeps crowd size to a minimum. Senior lineman Brady Bauman is happy that his team just got to have a season, but he can not help but notice the extreme drop in numbers of fans.
"The number of people is definitely less than half of what it was because of the vouchers, and usually our student section is four or five times as big," Bauman said.
Vouchers are a great way to keep crowd size down, but it definitely has its downfalls. Some athletes get frustrated as they are unable to have all the family or friends they want at their games, and it may be even harder for seniors who want their family there for what could be their last season playing a sport.
"The most annoying thing about COVID is not being able to have all my family at the games and only having my parents," Bauman said.
Many athletes at BHS are going to try to continue to have a positive attitude during these times. Bauman is happy he just gets to spend these uncertain times with some of his best friends. He wants to continue to get better everyday and see where that takes the team.
"My goal for myself is to be a better player every day and our team is to be still playing at the end of playoffs in the state championship," Bauman said.
If COVID-19 has taught these athletes anything it was not to take anything for granted and to cherish every moment. For athletes, the season could be over just like that.
"We have learned that nothing is for sure, we know that any game could be our last," Bauman said.