Demon Spotlight – Brandt Kringlie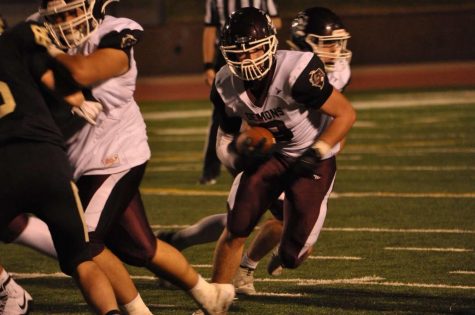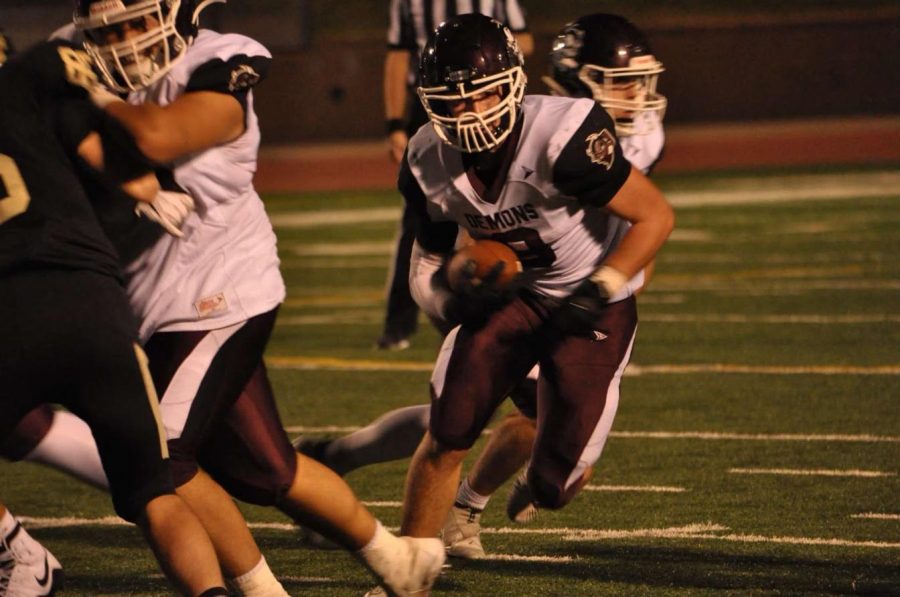 The Demons are five games through the football season and are off to a hot start. and part of that is thanks to senior fullback and Linebacker Brandt Kringlie.  
"I have been playing football since third grade and have loved it ever since," Kringlie said.
Demon football has been in Kringlies life for a while now. Kringlies brother, Peyton, played varsity football for the demons for three years and graduated in 2014. 
"Growing up and seeing my brother go through high school I saw what the demon culture was all about. When he was in high school their football teams were tough year in and year out and that is the tradition that has been set for demon football for the past 20 years," Kringlie said.
Kringlie is looking forward to continuing the tradition this year and helping the Demons be as successful as possible. Kringlie has faced a lot of adversity as he tore his tricep wrestling in the spring of 2019. 
"Experiencing an injury like I did last year is devastation for someone to go through. Going through the recovery process I tried to focus on the things that motivated me rather than worry about the negatives that come along with recovery," Kringlie said.
Kringlie missed his whole junior year of football because of this injury and is looking for redemption this season as he will try to help lead the Demons back to where they want to be.
"One main way I would like to redeem myself for this football season is to win a state championship," Kringlie said.
Most athlete's athletic careers are done after high school. Kiringlie is trying to end his football career on a high note. Kringlie is known for being a great leader and teammate on the football team.
"My favorite thing about football is the relationships that I have built over the past eight years through this sport, these are the things that will last much longer than high school," Kringlie said.