Right fight, wrong people
Schools are safer than restaurants and other public spaces when it comes to coronavirus transmission, so why are many U.S. cities shutting students out of classrooms before closing restaurant doors to hopeful diners?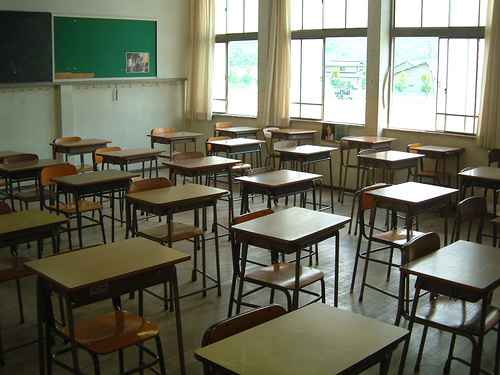 To save livelihoods or lives, to salvage the economy or education – this is how one New York Times article framed the dilemma of city officials making choices regarding lockdowns and closures amidst rising COVID cases. While there are valid arguments on both sides, action needs to be taken – and fast. Right now, evidence supports keeping schools open and closing restaurants and other crowded public spaces, even though much of the country has done the opposite.
The simple fact of the matter is that COVID does not spread as readily in schools due to a variety of factors, among them mandatory mask-wearing and social distancing, as well as lower transmission rates among younger people. Studies have supported the claim that most COVID infections are linked to crowded indoor spaces, and especially those in which masks and social distancing are not maintained. One CDC (Centers for Disease Control and Prevention) study even found that adults who tested positive for COVID were about twice as likely to have dined at a restaurant compared to those who tested negative. Therefore,  in the populated U.S. cities that have closed schools before restaurants, youth are being punished for increased COVID transmission that was primarily the doing of adults. Of course, there are exceptions, but many infections among students are the result of gatherings outside of school anyway. Therefore, the potential transmission reduction gained by forcing students to learn from home pales in comparison to what would be achieved by closing restaurants – not to mention that the former strategy has detrimental effects on student learning.
On top of this, the U.S. cannot claim that it has no role models for how to carry out a lockdown on restaurants and keep school doors open – because that is exactly what Europe did. In order to help businesses cope with temporary closure, Europe provided an economic stimulus to individuals as well as the businesses themselves, so why are similar and desperately-needed plans stalled in the U.S.? Despite asking businesses to close, Europe made education one of its top priorities, allowing schools to remain open with safety precautions in place. In contrast, the U.S.'s half-hearted attempts to reduce transmission by closing schools are ineffective,  and they are likely viewed as little more than a symbolic gesture by countries abroad.
During school closures last spring, little was known about how the virus spreads or whether masks and social distancing are effective mitigation strategies, so the call to close schools was understandable. However, that is no longer the case. Medical professionals now know that masks, although flawed, are effective at reducing transmission. Social distancing and holding events outdoors, although also flawed, are effective at reducing transmission. On a regular basis, schools in ND engage in at least the first two measures, and transmission rates within schools remain low compared to the surrounding community. And yet, even when the state has involuntarily made national headlines due to its coronavirus outbreak, indoor eating and drinking businesses that have little ability to practice mask-wearing and social distancing – and are most responsible for rising case numbers – remain open. Flawed ideas are responsible for this situation, and vaccine news has worsened matters. 
Talk of a COVID vaccine is rampant, but if anything, this has caused the public to adopt a lackadaisical attitude toward containment measures. There is a widespread and dangerous idea that wearing masks and social distancing are less important because a vaccine will be distributed soon. However, between now and 'soon,' plenty of students will be forced into quarantine because they or a close contact were exposed in a restaurant or other high-risk public spaces. Between now and 'soon,' millions of exhausted nurses will drag themselves to strained hospitals day after day to treat COVID patients who were exposed through community transmission – and many will contract the virus themselves. Between now and 'soon,' countless nursing home residents become sick – some severely so –  as a result of virus exposure through their caretakers, the vast majority of whose infections can be linked to restaurants, bars, and similar crowded indoor venues. Closing schools does not significantly help any of these groups, but restricting public indoor activities could.
There may come a time when data indicates that closing schools would reduce community spread, and if this occurs, then the American people should accept that action steadfastly. However, that time is not now. At this moment, the country can spare to choose lives and choose education.
Leave a Comment
Your donation will support the student journalists of Bismarck High School. Your contribution will allow us to purchase equipment and cover our annual website hosting costs.
About the Contributor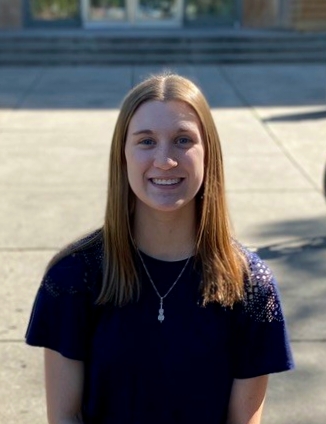 Mackenzie Swenson, Co-Editor
When she is not living and breathing schoolwork, Mackenzie enjoys playing the cello and working at North Dakota's only science museum. Her seemingly unrelated...