Fresh movie review
In the movie Fresh, the terrors of modern dating are exposed through a young woman, Noa, played by Daisy Edgar-Jones, who is fighting to survive her new boyfriend's strange appetite. The boyfriend, Steve, is played by Sebastian Stan. New to streaming platform Hulu, the movie Fresh begins with a dinner scene between Noa and her date Chad, whom she met online. The date does not go very smoothly, and Noa is comforted by her best friend Mollie, played by Jonica T. Gibbs. 
It appears someone really can find their perfect match in the produce aisle, as Noa is presented with a corny pick-up line. She meets Steve and decides to go on a date with him. He briefly explains how he is a reconstructive surgeon, and it does not seem to add anything until later on. Seemingly going well, Noa briefly tells Mollie about her new boyfriend and then announces that their next date is an out-of-town weekend getaway. Like any normal person would, Mollie finds this a little suspicious as they are a new couple and she has not even met the guy yet. Noa disregards her friend's concern and is waiting for Steve to pick her up. Once he does, he announces a change of plans and takes her to his house which seems to be in the middle of nowhere. Convenient, right?
The plot of the movie takes a very dramatic turn as Noa learns more about who her new boyfriend really is. Because the movie is based on several plot twists, it is difficult to highlight the good and bad without spoiling the entire plot. To be blunt, Fresh was missing something. Between the subpar satire and the mild horror, it does not quite bite hard enough to deliver an amazing story. The committed performances from the two main characters were really holding everything together. Some scenes were dragged on too long, and some scenes were too short to even take in. It started off strong, and it really was not bad, but there could have been more. Fresh gets a solid three out of five stars. 
Leave a Comment
Your donation will support the student journalists of Bismarck High School. Your contribution will allow us to purchase equipment and cover our annual website hosting costs.
About the Contributor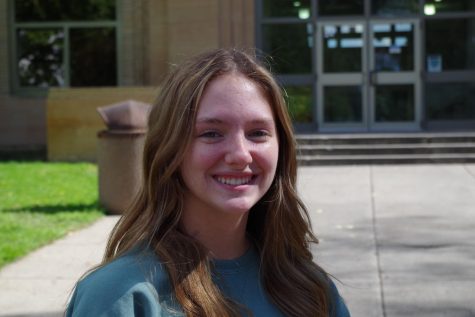 Kacie Hoffman, Writer
When Kacie is not on TikTok, she is working a part-time job and maintaining a 4.0 GPA. She is also a student manager for the BHS wrestling team. In between...